Good morning, afternoon, or evening to wherever you are reading this in the world!
I made it across Canada, again, for the third time in 5 months. This time, however, I did not spread out my drive/tour like I did last October; I made it from Edmonton to Toronto in 3 days. I woke up in Winnipeg on a Saturday morning and arrived in Toronto on a Sunday evening. Pure madness! Instead of complaining about cramped legs, the shit snowstorm that paralyzed my wheels, and the $300 ticket I was handed, I'd like to make a note about the never ending kindness that seems to flow my way whenever I hit the road. Every city across this great big massive land has welcomed me with a warm hug. Somehow, I find myself being offered a bed, food, drinks, company, and great conversation! I'm inspired by the people that drop whatever they're doing to make my stay in their city the best possible. Thank you to everybody for making me feel so welcome! 
I'm renting a room in this wicked apartment for 5 weeks here in TO. I'm right off Queen and University which is pretty much the sweet spot location - and the two guys I'm staying with couldn't be more awesome! I'm just steps away from The Cameron House, The Rex, the Java Hut, a grand piano I can play during the day, and pizza pizza haha. I even walked to The Dakota last night for Lee Harvey Osmond's album release and Lakeview poutine. Needless to say, I'm stoked (also in a music coma from last night)!
I came to Toronto because I've been offered a residency every Wednesday evening to play at The Cameron House. For those reading that aren't familiar with this venue, well, all I can really say is that it's quite an honour to play on a stage that hosts some of the country's best songwriters. The staff is so chill and friendly. There's a greatly out of tune/honky tonk upright on stage. There's a sign on the wall that reads 'This is Paradise'. There was a very enthusiastic older woman in a red sparkly top hat cheering me on last week. Etc etc etc - it's fucking awesome! 
I could go on about how excited I am to be here in Toronto but I have to start moving gear down for sound check. (Last week I messed up and parked way too far away from the Cam House and then had to carry my keyboard a few blocks. However, a super nice guy walking the same direction helped me carry my gear to the stage and then came back later for the show with another person! Toronto rocks!!) Tonight is week 2 at Cam House. Out to Ottawa this weekend for a few shows. Back for next Wed! :)
More lata,
Feeling good!!
JT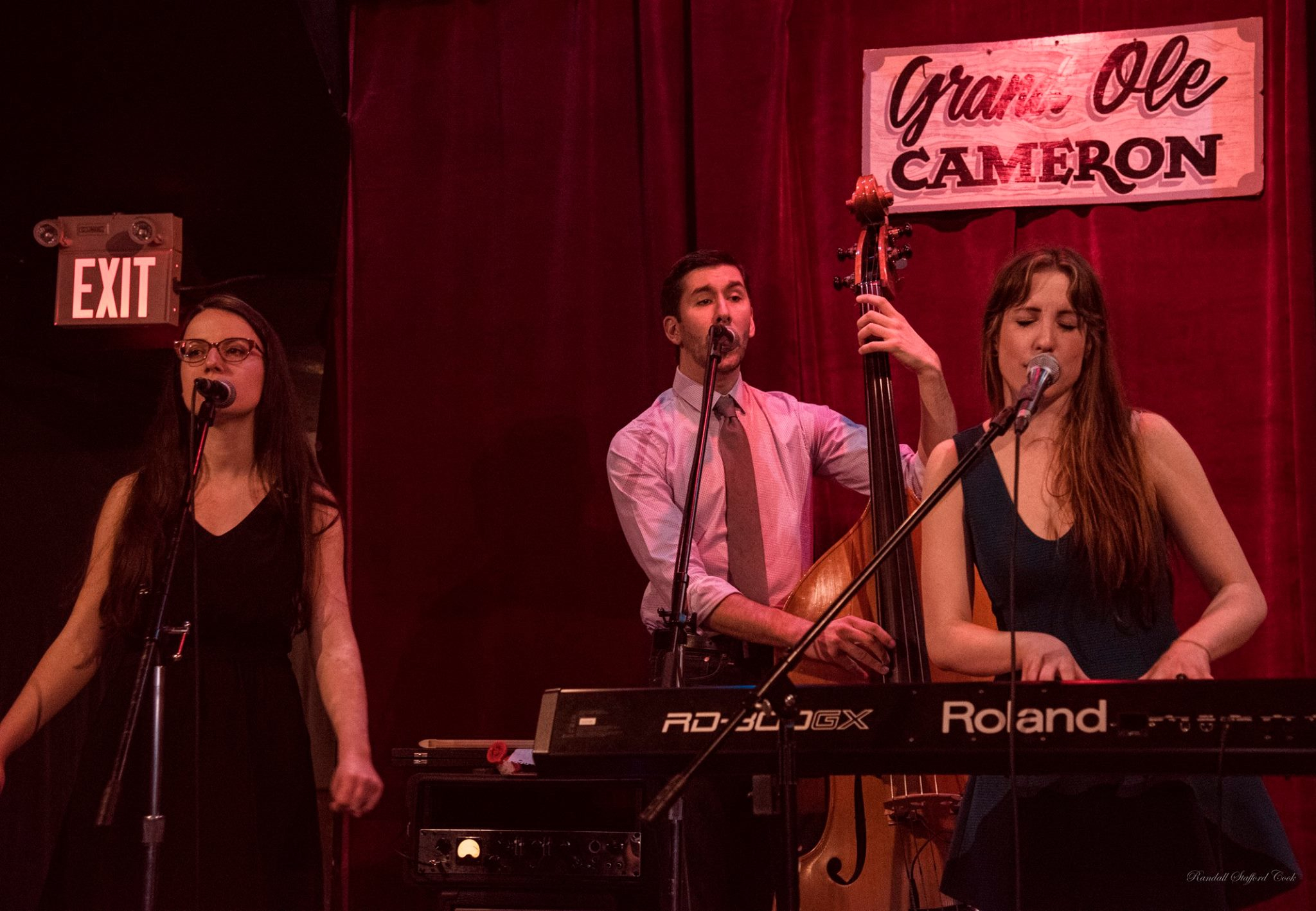 p.s. I need to mention the incredible musicians I have with me every single Wednesday. Kelly LeFaive has a stunning voice and plays the violin; Jared Craig lays it down on the upright and joins in on the 3 part choir. I'm humbled to have these super cool people to make music with and am proud to call 'em both my friends! **Photo taken from last week's show.